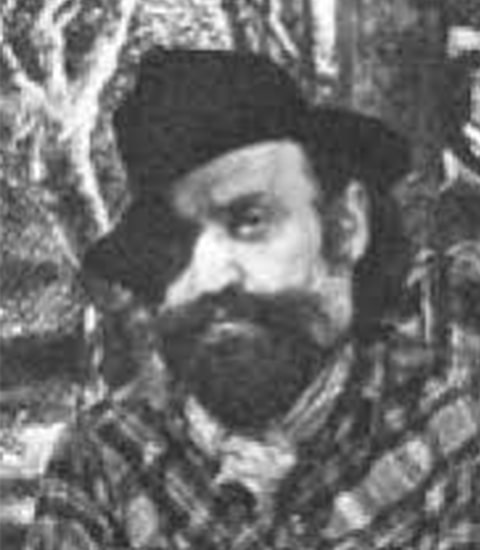 Omar Durmishidze (1949-1994)
 was born on June 18, 1949, in Tbilisi.He graduated the Tbilisi State Academy of Art in 1973, after which personal exhibitions of the artist's works were organized:
In 1974 in Tbilisi,
In 1977 in the Federal Republic of Germany,
In 1978 in Tbilisi,
In 1979 in Moscow,
In 1980 in Italy,
In 1984 in Tbilisi .
Omar Durmishidze passed away on June 13, 1994, in Tbilisi.After the death of the artist, his personal exhibitions were held in Tbilisi in 1999, 2006 and 2009.The artist created still life paintings, portraits and urban landscapes depicting Tbilisi at night, and was named "The Artist Of Night" for his use of dark colors. His whole work is distinguished by a great mastery of performance and color, alongside a mood characteristic only to him.From the pictures created by the artist, from the green and silver colors, the spirituality and immense, painful, human warmth of Omar Durmishidze is obvious.Omar Durmishidze's paintings are kept in private collections thoroughout Georgia and abroad.